Krispy Kreme has been selling doughnuts since 1937, South Australia opened in Adelaide, West Croydon on 15 July 2014, it was a memorable time for Krispy Kreme and we are a proud part of the community we operate in. Krispy Kreme South Australia / Northern Territory is locally owned with well over 100 employees who make up a mix of great people including manufacturing, processing and retail teams.
Meet our team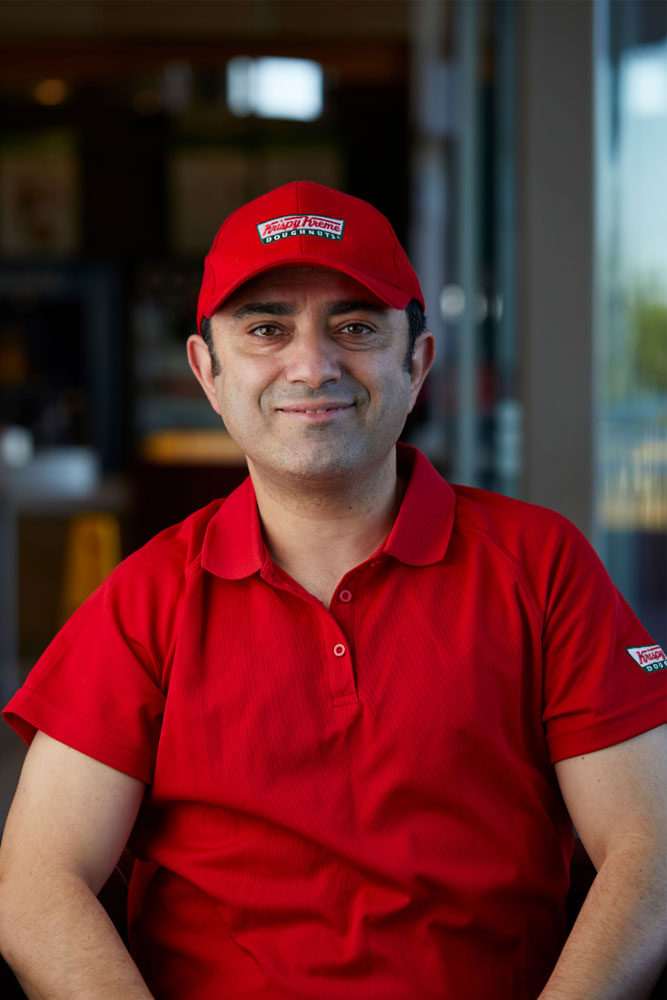 Farbod - Store Manager (Retail)
Farbod is Store Manager at our West Croydon, Hot Light store and he is a Krispy Kreme Original and has been with Krispy Kreme since we opened on July 15, 2014. Farbod is a senior store manager and has opened 4 of our 7 stores and is known for growing and developing a strong retail team that delivers exceptional customer service. One of our best Barista's Farbod prides himself on getting to know his regulars and having their coffees ready as they walk through the Door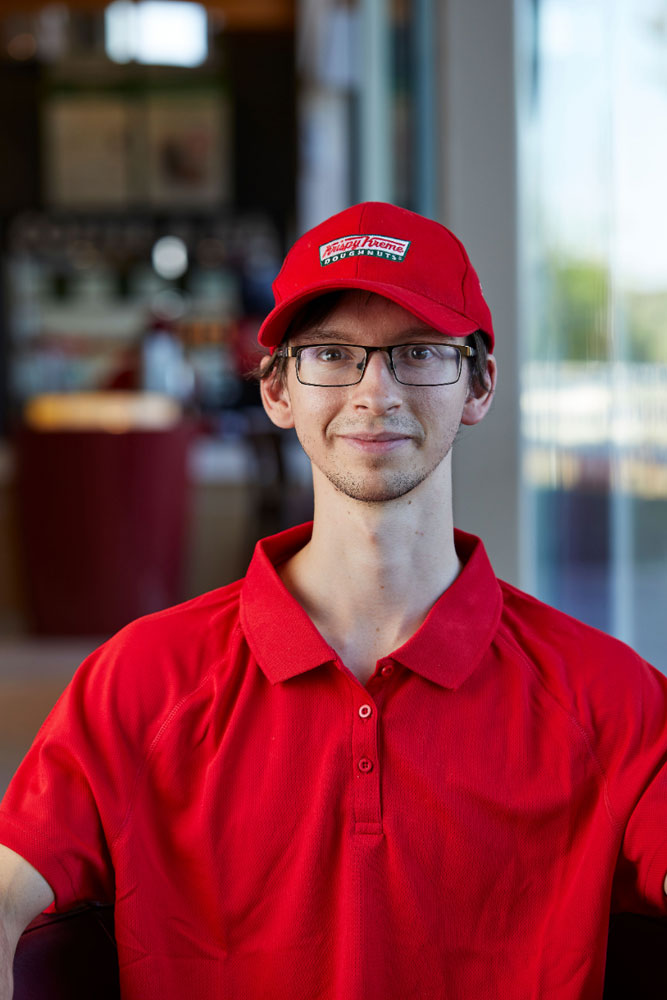 Sean - Production
Sean is a Krispy Kreme original, he was part of the opening team on July 15, 2014. As production leading hand he is responsible for making sure that the team deliver product on time and in full. His attention to detail and commitment to process has him striving to make the best-looking doughnuts with the best yields.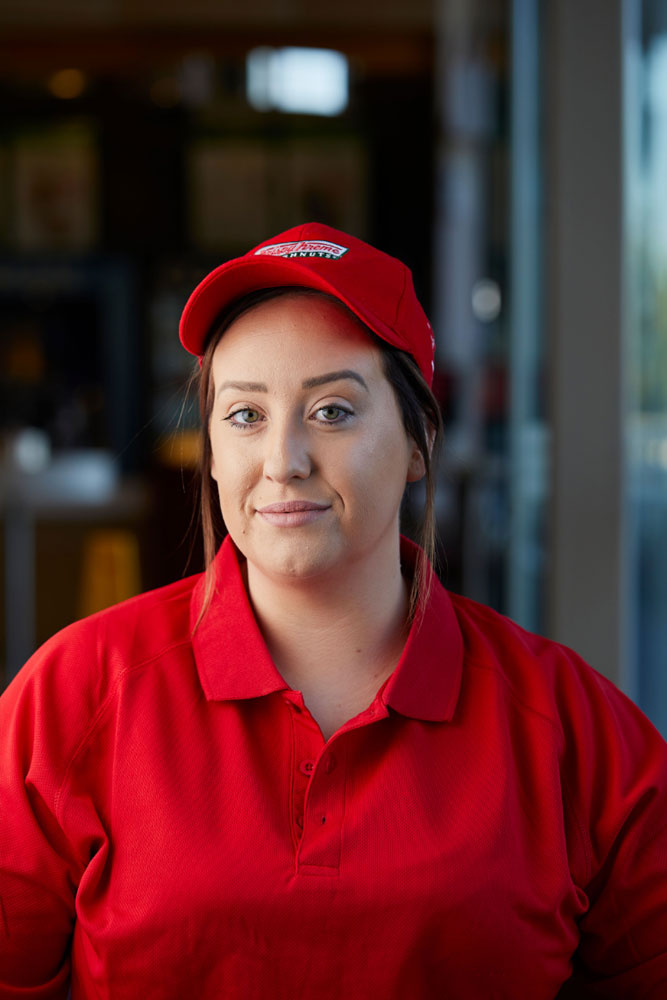 Bec - Processing Manager (Processing)
Bec is a Krispy Kreme original, and has worked her way up to head of processing managing the decoration and delivery of all doughnuts, fresh to our shops and the OTR network. Bec tells us she loves the team environment and the opportunity to have fun at work and be yourself whilst delivering a quality product. Krispy Kreme holds a number of themed days every year, the team dress up to celebrate with customers. We get lots of fans in on these days and one of Bec's most memorable moments is meeting a young customer during a Halloween event. The young boy was so excited to be there I felt like it a was a great memory for us both.
Previous
Next
Start the application process here