Krispy Kreme has been selling doughnuts since 1937, South Australia opened in Adelaide, West Croydon on 15 July 2014, it was a memorable time for Krispy Kreme and we are a proud part of the community we operate in. Krispy Kreme South Australia / Northern Territory is locally owned with well over 100 employees who make up a mix of great people including manufacturing, processing and retail teams.
At Krispy Kreme South Australian and the Northern Territory we aim to create the most awesome doughnut experience imaginable. It's where fresh meets fun, family and friends. Every day we aim to serve the most amazing doughnuts, the best barista made coffee and delicious, creamy shakes, delivering great customer service, in every part of the business.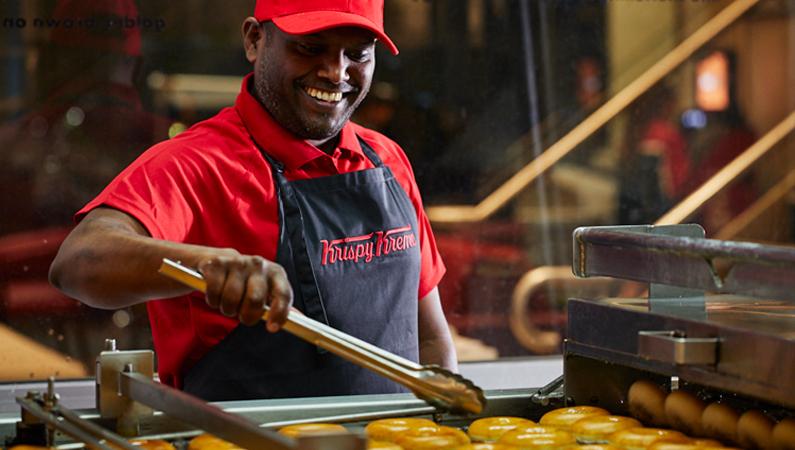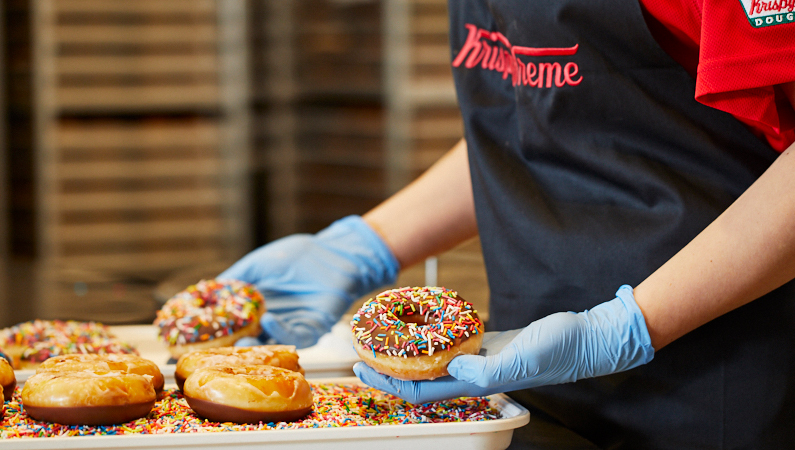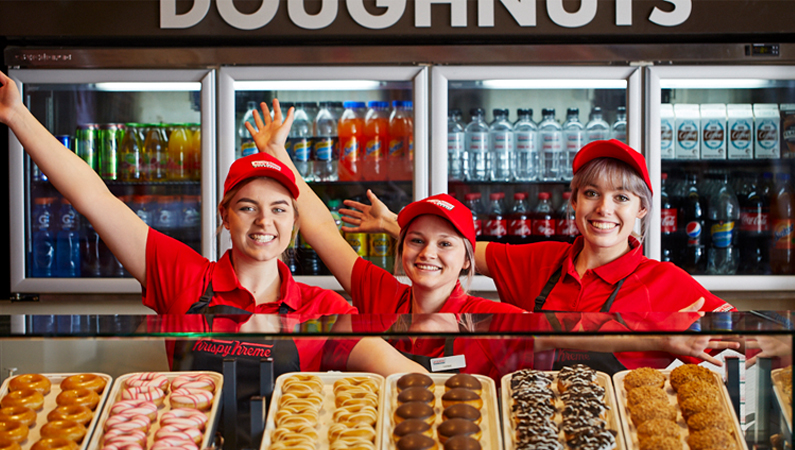 We look to create a sweet environment, making magic moments for our team and our guests, with a mix of positivity, a pinch of passion and a whole lot of fun.
The Krispy Kreme culture is based around shared values including; a great attitude in action, communication, team work, respect, appreciation and determination.
Our business is our people and we understand that we are all individuals and we value each and everyone's contribution. At Krispy Kreme you have the opportunity to learn and grow with us, either creating a career with us or making this a stepping stone for the future.
Krispy Kreme is part of the Peregrine Corporation that employs over 3,000 people across South Australia and Australia, and includes businesses in agriculture, retail, wholesale, property and motorsport. All team members across all businesses have access to the OTR App team deals and includes;
Fuel – 4 cents off every litre of fuel at all OTR sites
C Coffee – Buy one C Coffee get one Free
Buy 3 get 1 FREE – on various items across 10 brands with OTR
Doughnut samples (we all try the NEW doughnuts we will sell in store)
Birthday 6 FREE Original Glazed doughnuts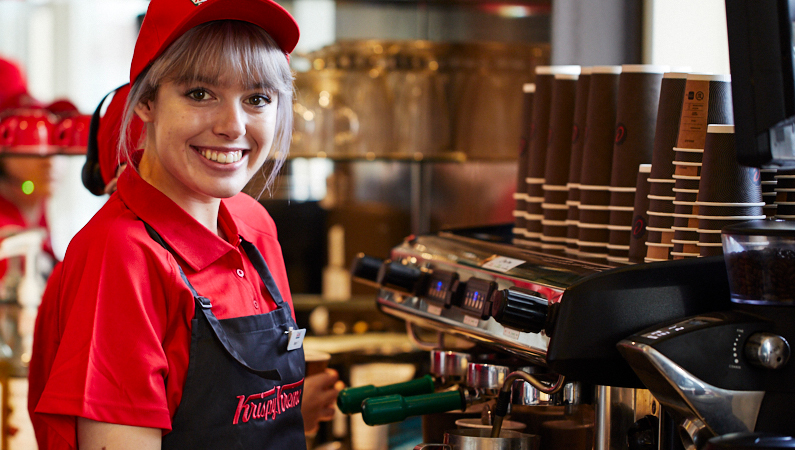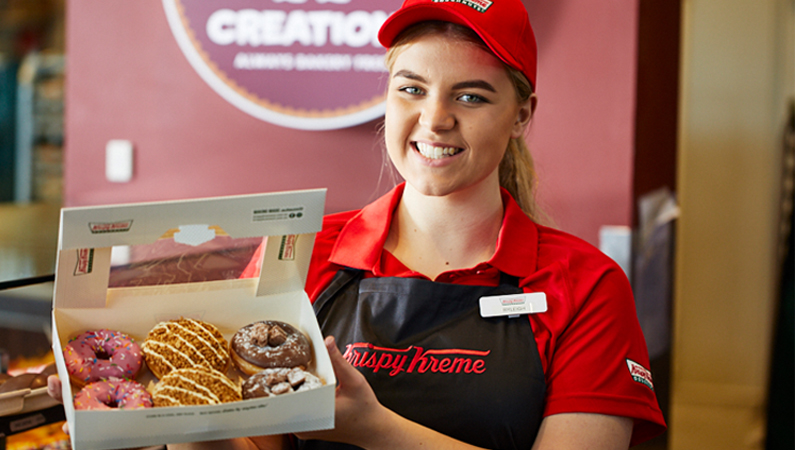 At Krispy Kreme we serve the freshest and most loved doughnuts and coffee in the world, and we know this starts with our team. If you love our doughnuts, you have a sense of fun, a sprinkle of pride in what you do, a good work ethic and a positive attitude, you will mix in well. It takes a true team to deliver the most awesome doughnut experience imaginable, so if this sounds like you we would like to meet you.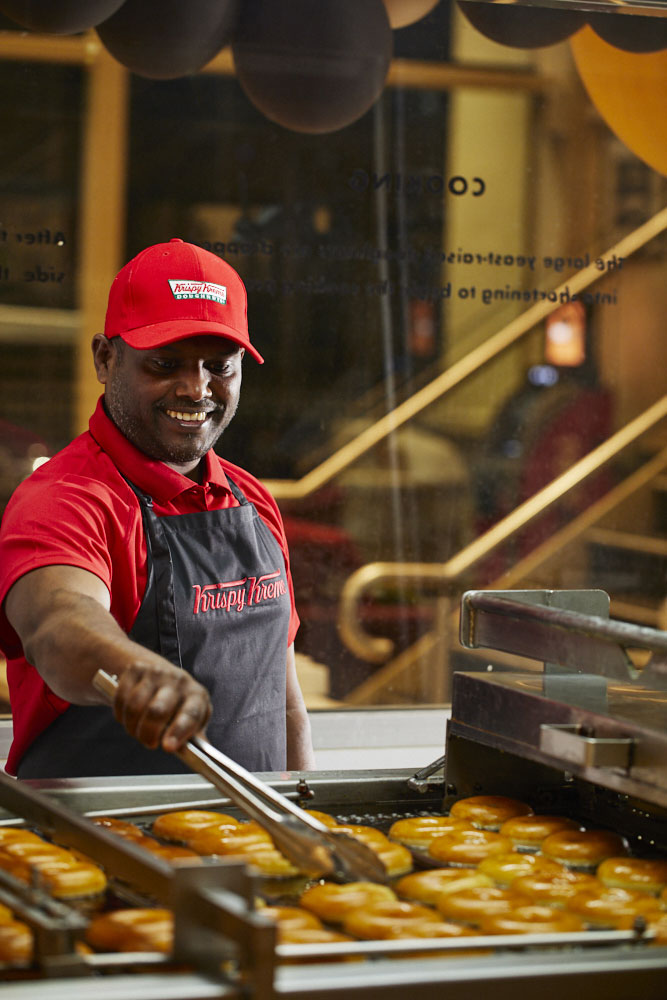 The magic all starts with our production team, they are responsible for making the freshest doughnuts daily. They are the team that set the scene, making sure our signature, Original Glazed doughnut is exactly the same as it was back in 1937, every day. So our production team have fantastic attention to detail, they are fit and able bodied, they are an important part of our guests Hot Light experience. Production can run for 24 hours a day so flexibility with working hours should be considered.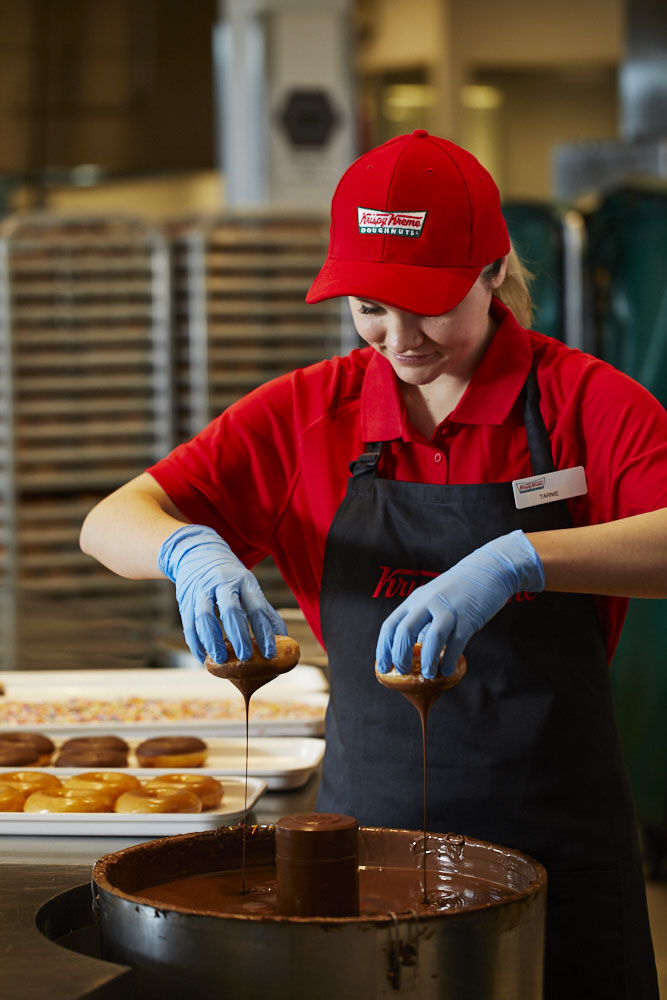 Our processing team members are a work of art! They are the engine room of the doughnut making process, they pick and pack doughnuts to go fresh to our shops and to our OTR partners. They fill and decorate our assorted doughnuts, including our monthly limited time only doughnuts. This team is the heart beat of the business, making sure we have beautiful, consistent looking product on time and in full. Processing can run for 24 hours a day so flexibility with working hours should be considered.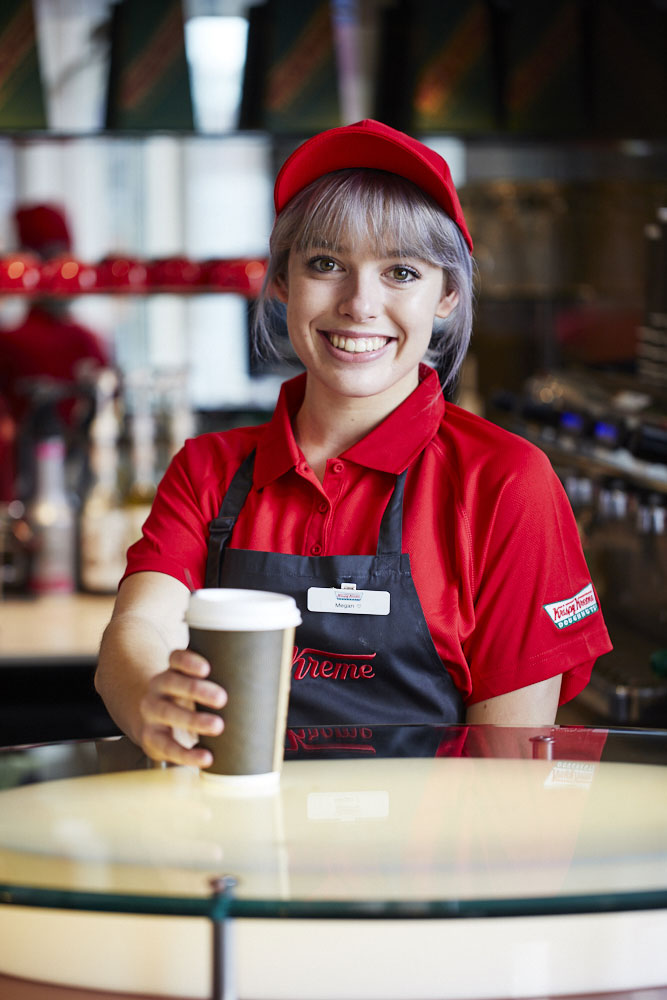 Our retail team is a bunch of fun and friendly people who deliver a great service experience, they put our guests first. Our retail team strive to be the best baristas in the business, after all a doughnut tastes better with a coffee. You will certainly be ready to share all the magic that goes into making our customer's visit to a Krispy Kreme store memorable and special. This is more than just a job; it's an opportunity to be part of something special.