If you have a corporate event, birthday, wedding, christening or even a gender reveal party, Krispy Kreme SA would be delighted to produce and prepare a special doughnut for you. We have a range of specific colours and toppings, and we can even personalise doughnuts with text.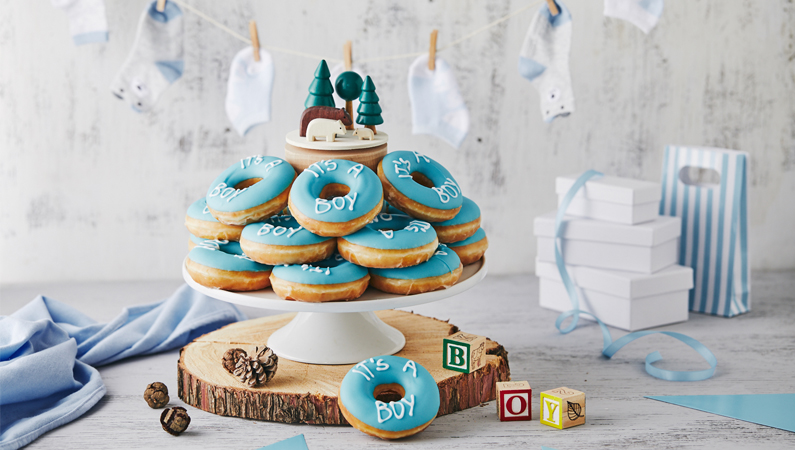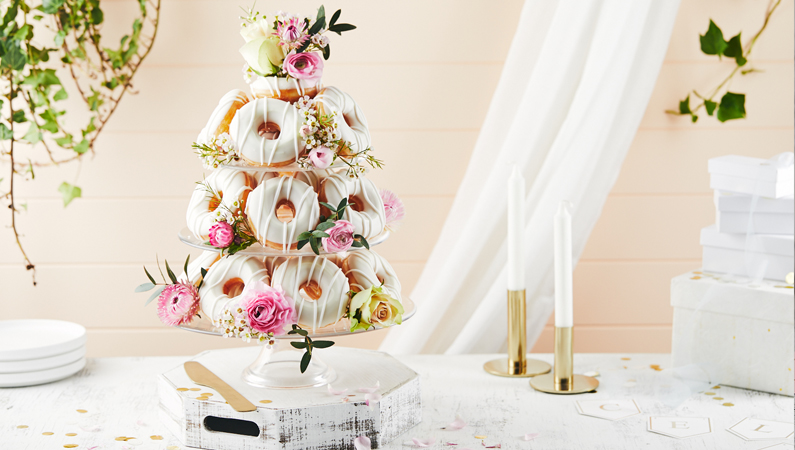 There is a 2 dozen minimum order quantity for each custom doughnut design.
The first dozen is $31.95 and every dozen after that is $25.00. If you wish to have writing on your doughnuts, there is an additional $0.50 per doughnut ($6.00 per dozen) applicable.
Once you have designed your doughnut and submitted your order for approval;
Our Events team will contact you within 2 working days to discuss your order. We want to make sure we understand exactly what you need and that you receive doughnuts that make your event special.
Once we understand your needs you simply log back on to the website to make payment. Confirmation of your order is payment, and this is required a full 7 days before your event. If you require an order within 7 days, please contact us at memories@krispykremesa.com.au, and we will do our best to assist you.
Collection – Unless you make prior arrangements with our team, all custom order doughnuts will be available at Krispy Kreme West Croydon, 563 Port Road, West Croydon at 12 Noon on your collection date.